The part you need to understand too, is that the Zygor addon doesn't use an App like TSM to update many times per day your auction value. When i bought the gold guide i remember that i didn't understand much either, the results were random and from items i can't make much gold with. It just scans the auction house based on their most recent value update which can be days and days ago.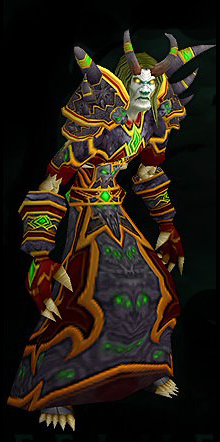 AddOns (sometimes called addons, add-ons, or mods) are collections of Lua/XML code that augment, modify, or replace World of Warcraft's default user interface. Addons vary greatly in scope and size — they may display information not presented at all by the default UI, add functionality to the default UI (e.g. additional buttons you can press to do things), modify the default UI's appearance (e.g. by changing colors or positions of UI elements) without changing its functionality, or even replace the default UI entirely.
Professions skills are split between expansions now, you'll have a separate skill bar for each expansion. There are still 950 profession levels in total, just that there is no one single progress bar with 1 to 950 for it anymore. Instead, there are 8 separate progress bars. (The only exception is Archaeology, because it will still have a 1-950 progress bar)
Without fail you must build an army. Sometimes, you must pause construction while you earn more gold in order to upgrade buildings or increase your skill level. But don't forget that once you reach a gold level of 40, you will start earning 7 points instead of the original 10. Once you reach the limit – 70, you'll start earning just 4. Many players never exceed the limit of 70, and I don't recommend you do it until you develop on a micro level.
If you are looking for some solid information on fast leveling in wow and you want to plunk down the dollars, you should take a look at Zygor Guide. One of the first great features you notice is that this guide is available for both Alliance and Horde while other guides are horde or alliance only. That's why Zygor Guide sets itself apart from the crowd. The absolute best part of the guide is the map add-on. Once you have loaded up the mapmod, it makes it very easy to follow along with Zygor Guides in a step-by-step fashion. You won't need to press alt+tab aveytime you need to find your next step or coordinate. Everything is inside your game.
  • 8rianGriffin, 9kon, accessdenied, achiko, akgis, allanyudy, almigimenes, altina, Anbutsuchi, andrej.adamik, AngelNegro, Ankdilb, Anthony, araujocelso1998, b3nnz, badboi, Balsza95, Barbapapa, Barkhlet, Barneysoad, bellziinha, Bittertwo, bjerrum78, bkiddo, Bradamus, branak, braz54, bringstone, Buccaneerdan, bulle, Bunga, Burori, Busi, butcherlol69, Cajmandu, chincia, cinar, cloverklee, Cojayo, concieiro2, connect, craice, cresas, crowquillz, Cuii, Cyber2000, damianx9x, Daradul, DarkLCF, daviejones, DeathStrokeTt, deepsspeed, delphinetpr, DeusVult, Deviantloki, digoligo, dizzy1990, djskynet, DoctorGore, Dopsche, dougb, drivenman43004, duto, dweez, Eldervar, Emyl, eposada10, ErnstJuenger, erotilos87, ErQQ, Eurochopper, Eztori, fablwesn, flamishboy, Freak20, freakzilla317, frease91, FreshieFresh, frogger79, gabba75, gkarageorgos, gl87pro, gokken420, gorletto, greenou, greywolf168, guearplim, gurka324, Hatisstyle, HellsMainMan, Hikitsu, Hooltay, ic3solo, icegirl99, Illogical_spaz, ilpelle81, impexseba, insideu, JackonFire, jan32, jaybizzle, Jenuine, jimscrot, jinholwk, Jinx82, jjflana, Jonvillasboas, judyveys, Julien, ka11, kajerin, kamilafgf, kaneeywaneey, kire2506, KlaudioS, koaramamachi, kohkah, krathos96, ku4c, LarsH1990, legendfusion, Lendail, lesthat.wow, lilneko, Linkan, LIttlestLauren, locão, Lunale, Maledria, Manik, marinaki, Marn, Masamune27, matooner, Matsudai, mendozabot, metawow123, mgamer1512, micados, michisure, Migpost, mike670, missy8103, molenhuis, Mooglepies97, Mordercaii, Muskui, MysticRavenYT, Nand, nicchouk, nikos2021, Niteryder1969, no1r, nod1974, noghss, nupper, odin120, opusdiabolic, ownaged, Ozores, paganmomma70, paraesp, Perrymaster, PK241, powkaria, preylor, Prezuntuh, pyukumuku, Quastin, quate, Raain, RADDAN73, Ralenbek, rapiers, Raulgmn, RaViL, rawrapp, raymond13004, razyzg, RenikTv, rino, RomeoCotex, roxsavage, salifox, saltyrob, Samhain43, sapleur, sarrou, SassySalmon, scarbunny, Schamian, sebulba, Shimztv, Silenxer, siltic56, Silwesters, since, sinsolek, Skiera, sludge, SmallPaul, smashed50, snakkerdk, Speedocubealex, stampexz36, stman, Stromfresser, subz3ro77, Tachyoin, tappedroots, tatsactsze, taylroswift21, telyk, teotuty, thedvdfireman, tibirabotto, TinyBeans, tort86oise, traxor, Tsolakidis1987, TTDax, tuxbe, Twiztidzero, tzabusat, uipe, Ultraporing, ushin, Vayznex, Vexus, Vipeaxx, Wasdmann, wassabie, willowwolf, wolfgang, wrjalmeida, xclone, Xenfrozer, XGomez154, xrough, xs4r4, xXJosh28Xx, Yami11, Yllidan, younggodhand, zalpher, zemekiz, zinga69, zorien, zsidaipityu, zuko79, Zunama, ~*LinK
Zygor Guides is an in-game software strategy guide for World of Warcraft. Every guide comes complete with the Guide Viewer, which displays step by step instructions of what quests to accept, how to complete objectives, when to use items, and more. Our gorgeous waypoint arrow will point you exactly where to go at all times and the model viewer will display fully rendered 3D models of NPCs and objects mentioned in the guide.
You can tell the gold guide users on the AH though. When you are posting things up, if you are the only one and you put it up for say 1000g. Next time you go to post it might tell you to put it up for 1050g, then 1100g. Then 1200g. etc, ad naseum. It doesn't stay the stay it keeps adding the price till it is WAY out of whack with anything reasonable. Still it's pretty good for posting up stuff so long as you know the price already.
So far it seems like the guides direct you to the easiest/best way to get stuff done. The waypoints they use are better than some other places because it tells you how to get to a certain place rather than saying "Go to X place" it says "Go out of the building and down the path" then once you do those things it says "Go kill X mob Y mob and Z mob until you have A items". It has given some pointers too for an area it was like "If you kill a lava thing it gives you a buff so you can walk on the lava" so it tells you to kill some lava things (JC quest in WoD)
Now if there was a quest chain that I found to be a lot of work, it was The Prophecy of Akida. In those series of quests, I had to learn the language of the Stillpine furbolgs to help them reclaim Stillpine Hold. To complete the quest, I had to find four totems (Totem of Coo, Totem of Tikti, Totem of Yor and Totem of Vark) located in different parts of Azuremyst Isle. Along the way I encountered a lot of aggressive NPC's. At one point, I was even simultaneously attacked by at least three of them. Needless to say, it was the second time I died in the game.
I only subscribed about 2 days ago after coming back to WoW after 6 years. The game has changed so much since I left right around the Cata release. I decided to start fresh on a new server. I still had all my old links and logins to places like Curse, WowInterface, etc. Loaded up all the addons I had favorited years ago (of the maybe 1/3rd that were still maintained). Got to level 20 in a few hours of playing. Had to look a bunch of stuff up.