Besides registry cleaner, it is also necessary to perform a defrag for your computer hard drive regularly, which is not only a good way to optimize your computer system's structure, but also can help you clean those fragments created in the incomplete program removal. There is a specific computer defrag utility available on the Windows operating system that enables the computer user to perform a defrag for the computer disk, or you can choose a free third party defrag tool like Auslogics Disk Defrag that opimize your computer disk in a quicker and more effective way.
The waypoint directed me down the path to where plenty of aggressive enemies lurked around. After killing a bunch of them (successfully stayed alive this time!) and circling around with my moth, I wasn't able to find any pet to battle with and complete the quest by the trainor. The Zygor viewer couldn't provide a clear tutorial on that either, so I had to abandon it.
Then I made my way inside the cave in Stillpine Hold to complete the last half of the quests: inspect the blood crystals, kill Chieftain Oomooroo, the 9 Crazed Wildkin, and The Kurken. Only it took me a while to get to the cave. I didn't know the quest was inside the cave so I tried using the waypoint to find the location, but it directed me on the other side of the mountain. Which was quite far from the cave.
Professions skills are split between expansions now, you'll have a separate skill bar for each expansion. There are still 950 profession levels in total, just that there is no one single progress bar with 1 to 950 for it anymore. Instead, there are 8 separate progress bars. (The only exception is Archaeology, because it will still have a 1-950 progress bar)
If you want to get rid of all of registries left on the program removal and don't want your Windows system is fill with redundant registries that someday may affect the system performance, you should perform a registry scan and clean with a sophisticated registry optimizer, it will help you clean all the useless and corrupted registry files on the system.
We push multiple alpha versions to Curse on an average day, these versions may contain important new features or bug fixes for the bleeding edge raid content... These versions are tagged as alpha, so they will not be downloaded by default. Set your Curse client to update to alpha if you want these latest versions (but they may contain bugs, downloads tagged as "Beta" or "Release" are more stable)
When you installed Zygor Guides Free Trial, quite a number of entry & files were created in the Windows Registry (What is Windows Registry) and hard drive, while running the default uninstaller always failed to remove all these data, it leaves us to manually track down and delete the leftovers inside the computer. This is an optional step, you can skip it and call it a day, but if you keep ignoring this every time you uninstall a program, your computer registry may become overloaded as such useless data accumulating, thus lead to system slowing down. Though it is optional, it is still recommended to do it as a good practice of using your computer.
I've hit level 65 recently and have noticed my leveling speed drop really fast, I knew this would happen but I'm just looking for ways to become a little more efficient with questing. Right now I'm zipping all over the place without much idea on what to do first. Would this ruin the gaming experience though? (I'm still planning on reading all the quests for story). Or is there any alternatives with a lower price tag?. Also is Zygor guides actually any good? And lastly, (sorry for all the questions) is using it going against WoW rules?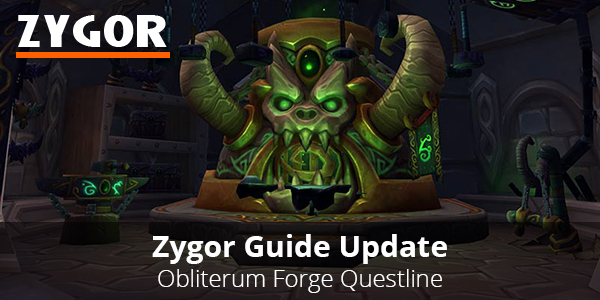 • acheos, acid, Addam, adss, aeitschbi, Aksu94, Alexxsander25, almigimenes, Anatsuki, andrej.adamik, andrew120910, Aniyadrra, Apu, ara, asdanonymous, asg092, Atics, baalzebuv, badboi, Bluespide, bobthegr8, bombguy187, buraja, c4risim, cedrickgagne, cedroa, CIIC, cloverklee, contacttom, cortez001, cresas, crewel, Cruucy, CypherShot, davidarius, Decones, dedesilvaeq, Demon42, DerVani, Devilsenforcer, dipen787, Dmgctrl, Don, Drakkz, dreamzdot, Drethak, DrWhite, Duhkie, eal3nd1, edwinvgs, edwoolley, enrique15877, errorfree, evasiv3, fekke, fl1x, FloobyDooby, freakzilla317, frogger79, Geimerys, geneu88, GeremiTM, gingerbabydoll, GongasHeat, Gordma, Gr0ge0, gr3nka, grakev2348294, gth733r, hakanaxu, Helsvinir, higashidani, hightower, ibsneekaboo, idontcare, ijsleu, ilsa1939, Immewnity, jacobinajanks, Jazzur, Jnic290, joezeph, jotapts, julianobsi, ka11, kakus666, kazefaze, kecskesadam, kellica, kiddo3301, klices, konfuzu, kub4rm4n, Lawliet016, leozin993, lilweew, lodwallo, londolo, LordRyborg, LordYazz, lotharam, Lout1948, luiz, manuelpeh, masky007, matheus22600, maxespencer, Messerwurm, messycan, Metatronn, Metosz, micados, Mikirex, mivitec, mopio, Moslake, MrBrego, MrGreen030, MrKudden, Muthiel, mystere8618, narki, NeKonGrio, NerdyTimes, nextrin, nicollassantos, nikos2021, Ninaveve, nonloser1995, numbel, Nyaification, padfoot, paganmomma70, painkill10, PaulioG, petyike11, pler, preylor, Prohormon, psa90, pugglypiff, r3zk, Rando123, rawrapp, raymond13004, rayzimbr, Reloecc, revsoldest, Riddok, rinconvaldivia, rmichnik, robinwaerts, RusticCowboy7, Ryoog, Ryuu, sal101, salemov, selomelo7, shadowskull28, Shaxey, sidorlord, Skiera, skincreeper, skrzypi, snide, Sonick, Splatlack, Spotty, sundbom93, Surfy_D, Tarkinug, Tauglorin, Tex1966, TheBeeMan, Tillec, tiozaum, titotof, tonkepen, tooleyinhd, Topper1703, TotalCool, toxotis, Twenkye, twirler, TwoDragons, Tycandus, unpi, Vanetrik, vas99, viggo123, viniciussk888, vinoh, ViserysIII, vitorcariri1, vmosquito, waaxer, waras, worthfivecents, xaouf, xkamor, yamanama, yoitsme23, yorsh86, zaibat, zerocool4949, Zetita, _kosha_79 

It showed what items were on the rise, which ones were stagnant, and which ones were going down. I don't know how accurate it is since I am not familiar with my realms AH yet. I put some things on the AH with the Zygor suggested price and sold about 5k worth of stuff (I had a ton of MoP gems/herbs sitting around). I did use TSM suggestions as well and for the most part they seemed pretty close. But I did do an AH scan with Zygor before posting. 

On March 23, 2018, Zygor Guides announced that they would end support for their ESO guide. Later, via answers given on the forums, they confirmed they would not add a leveling guide for Summerset. Their guide is Public Domain with Zygor's blessing for the community to create guides. So I took it upon myself to create a Summerset guide for the ESO community.
Anyway I will go ahead & download the Twitch app like everyone's saying, but I still need to know whether my in-game addon settings will carry over automatically, or whether they'd return to default same as if they'd all been uninstalled in the curse client then reinstalled from scratch. Because if it's the latter then I will have to take screenshots of the settings on all my toons BEFORE I install the addons thru the Twitch client.
Now he's closing his project yet again. Leaving us all in the dark. Thanks to the few that have to "big men" in the torrent scene. I just hope that someone else comes along that knows what Whoknowsit does and is willing to put up with the egos and the BS in the scene to share the guides we all enjoy. Because all I've seen so far are a bunch of people stealing Whoknowsit's research and the donators' wishes to keep it in THIS scene and safe for THIS SCENE, who don't know what they are doing.
Since the latest update, my map display no longer shows where I have been. If I turn on a mini-map add-on in addition to Zygor, it will show up just fine on the mini-map yet not on the full size map. Otherwise, with only Zygor or with Zygor + other add-ons, it will only show wayshrines as having been discovered. Everything works fine without Zygor. I'd like to keep Zygor if possible but I am clueless about how to fix this issue. Anyone have any ideas?
So far it seems like the guides direct you to the easiest/best way to get stuff done. The waypoints they use are better than some other places because it tells you how to get to a certain place rather than saying "Go to X place" it says "Go out of the building and down the path" then once you do those things it says "Go kill X mob Y mob and Z mob until you have A items". It has given some pointers too for an area it was like "If you kill a lava thing it gives you a buff so you can walk on the lava" so it tells you to kill some lava things (JC quest in WoD)
I only subscribed about 2 days ago after coming back to WoW after 6 years. The game has changed so much since I left right around the Cata release. I decided to start fresh on a new server. I still had all my old links and logins to places like Curse, WowInterface, etc. Loaded up all the addons I had favorited years ago (of the maybe 1/3rd that were still maintained). Got to level 20 in a few hours of playing. Had to look a bunch of stuff up.