Well. LFG is designed to replace blizzard's premade groups entirely just like custom raid frame addons (like grid, grid2, healbot) did towards blizzard's compact raid addon. We can actually do little customization towards Blizzard's UI unless we write our own "UI". Instead, just use LFG to create/search groups instead of blizzard's UI since it sucks.
Some addons are standalone, and are able to run without any additional addons being installed; others can require certain other addons to be installed to work at all, or integrate with other addons to provide additional functionality. Collections of addons that have been put together to form a coherent user interface are sometimes referred to as UIs.
Edit: the version from wow-curse seems to be a trial. To get the real one u have to download it from http://wow-pro.com/. Then u will not find un unzip or extract all option, but u get a link further on their page to a windows page that informs u of 2 ways to unzip. So i learned that u can also unzip by double clicking on the folder. For certainty i double clicked on every folder i could find, and then put the whole bunch into interface/addons in WoW. And it works ok now.
But the thing about the waypoint is that it's not always accurate. It happened when I was carrying out the Inoculation quest in which I had to kill infected owlkins and collect the emitter spare parts from the crashed ship in the Nestlewood Thicket and Nestlewood Hills. After I managed to kill owlkins, there was a particular spot in the area where the arrow turned green, telling me that a spare part was right there.
You can tell the gold guide users on the AH though. When you are posting things up, if you are the only one and you put it up for say 1000g. Next time you go to post it might tell you to put it up for 1050g, then 1100g. Then 1200g. etc, ad naseum. It doesn't stay the stay it keeps adding the price till it is WAY out of whack with anything reasonable. Still it's pretty good for posting up stuff so long as you know the price already.
With over 20,000 authors and writers, we are a well known online resource and editorial services site in United Kingdom, Canada & America . Here, we cover all the major topics from self help guide to A Guide to Business, Guide to Finance, Ideas for Marketing, Legal Guide, Lettre De Motivation, Guide to Insurance, Guide to Health, Guide to Medical, Military Service, Guide to Women, Pet Guide, Politics and Policy , Guide to Technology, The Travel Guide, Information on Cars, Entertainment Guide, Family Guide to, Hobbies and Interests, Quality Home Improvement, Arts & Humanities and many more.
The part you need to understand too, is that the Zygor addon doesn't use an App like TSM to update many times per day your auction value. When i bought the gold guide i remember that i didn't understand much either, the results were random and from items i can't make much gold with. It just scans the auction house based on their most recent value update which can be days and days ago.
No. Never. Buying leveling guides is a waste of money. Any type of information covered in Zygor is more or less found all over the internet. Leveling is so fast and streamlined now there shouldn't be a reason to use a guide. Go to the zone recommended for your level and do about 20 quests and you're already on to the next zone, outlands, northrend, and cataclysm content is so fast now you can do all 5 or 10 levels of the expansion in one or two zones.
To make it easier to level professions to 800, most recipes will stay orange for 20 more points. This is a huge change! For example, the blacksmithing 780-800 part needed around 120 Demonsteel Bar and 60 Blood of Sargeras at minimum to craft 30 Waistguard. (you probably needed to craft 50 if you were unlucky). But now you will only need 20 Demonsteel Bar and 10 Blood of Sargeras to craft 5 of them.
People are never going to learn that sites like Zygor Guides, Dugi, and other premium site actively search out accounts that leak and share the guides and close them down thus cutting off OUR SOURCE OF CURRENT UPDATES! They use methods much like Whoknowsit did by embedding an encrypted tag somewhere with your username or account number so they can trace the leak back to the account. Just as Whoknowsit did.
If you're in a big hurry to hit the end do these two things, run each dungeon at least once and complete the quests inside them, dungeons give HUGE amounts of experience for their quests last I knew and que for a battleground every so often. While it's not the fastest leveling, it mixes things up a bit and gives you a break from the grind, and if you're not crazy into the story it's a huge grind.
The next biggest  problem (after time) is deciding the format it should take.  It seems to me, these quests will mostly be done while running around doing world quests.  Since we can't  predict what order someone will have world quests show up in, it is impossible to decide what order to put the quests in.  Should it be one guide for all of Horde Kul Tiras and one for Alliance Zandalar, or one for each zone?
Now if there was a quest chain that I found to be a lot of work, it was The Prophecy of Akida. In those series of quests, I had to learn the language of the Stillpine furbolgs to help them reclaim Stillpine Hold. To complete the quest, I had to find four totems (Totem of Coo, Totem of Tikti, Totem of Yor and Totem of Vark) located in different parts of Azuremyst Isle. Along the way I encountered a lot of aggressive NPC's. At one point, I was even simultaneously attacked by at least three of them. Needless to say, it was the second time I died in the game.
Disable alpha versions in your Curse client if you do not want multiple updates per day. Make sure you check main download preference as well as DBM's individual download preference. You could have primary method set to release and dbm still set to alpha. Right click on DBM itself in curse client addon list and set it to release/beta to avoid the daily updates.
  • 8rianGriffin, 9kon, accessdenied, achiko, akgis, allanyudy, almigimenes, altina, Anbutsuchi, andrej.adamik, AngelNegro, Ankdilb, Anthony, araujocelso1998, b3nnz, badboi, Balsza95, Barbapapa, Barkhlet, Barneysoad, bellziinha, Bittertwo, bjerrum78, bkiddo, Bradamus, branak, braz54, bringstone, Buccaneerdan, bulle, Bunga, Burori, Busi, butcherlol69, Cajmandu, chincia, cinar, cloverklee, Cojayo, concieiro2, connect, craice, cresas, crowquillz, Cuii, Cyber2000, damianx9x, Daradul, DarkLCF, daviejones, DeathStrokeTt, deepsspeed, delphinetpr, DeusVult, Deviantloki, digoligo, dizzy1990, djskynet, DoctorGore, Dopsche, dougb, drivenman43004, duto, dweez, Eldervar, Emyl, eposada10, ErnstJuenger, erotilos87, ErQQ, Eurochopper, Eztori, fablwesn, flamishboy, Freak20, freakzilla317, frease91, FreshieFresh, frogger79, gabba75, gkarageorgos, gl87pro, gokken420, gorletto, greenou, greywolf168, guearplim, gurka324, Hatisstyle, HellsMainMan, Hikitsu, Hooltay, ic3solo, icegirl99, Illogical_spaz, ilpelle81, impexseba, insideu, JackonFire, jan32, jaybizzle, Jenuine, jimscrot, jinholwk, Jinx82, jjflana, Jonvillasboas, judyveys, Julien, ka11, kajerin, kamilafgf, kaneeywaneey, kire2506, KlaudioS, koaramamachi, kohkah, krathos96, ku4c, LarsH1990, legendfusion, Lendail, lesthat.wow, lilneko, Linkan, LIttlestLauren, locão, Lunale, Maledria, Manik, marinaki, Marn, Masamune27, matooner, Matsudai, mendozabot, metawow123, mgamer1512, micados, michisure, Migpost, mike670, missy8103, molenhuis, Mooglepies97, Mordercaii, Muskui, MysticRavenYT, Nand, nicchouk, nikos2021, Niteryder1969, no1r, nod1974, noghss, nupper, odin120, opusdiabolic, ownaged, Ozores, paganmomma70, paraesp, Perrymaster, PK241, powkaria, preylor, Prezuntuh, pyukumuku, Quastin, quate, Raain, RADDAN73, Ralenbek, rapiers, Raulgmn, RaViL, rawrapp, raymond13004, razyzg, RenikTv, rino, RomeoCotex, roxsavage, salifox, saltyrob, Samhain43, sapleur, sarrou, SassySalmon, scarbunny, Schamian, sebulba, Shimztv, Silenxer, siltic56, Silwesters, since, sinsolek, Skiera, sludge, SmallPaul, smashed50, snakkerdk, Speedocubealex, stampexz36, stman, Stromfresser, subz3ro77, Tachyoin, tappedroots, tatsactsze, taylroswift21, telyk, teotuty, thedvdfireman, tibirabotto, TinyBeans, tort86oise, traxor, Tsolakidis1987, TTDax, tuxbe, Twiztidzero, tzabusat, uipe, Ultraporing, ushin, Vayznex, Vexus, Vipeaxx, Wasdmann, wassabie, willowwolf, wolfgang, wrjalmeida, xclone, Xenfrozer, XGomez154, xrough, xs4r4, xXJosh28Xx, Yami11, Yllidan, younggodhand, zalpher, zemekiz, zinga69, zorien, zsidaipityu, zuko79, Zunama, ~*LinK
One fairly common issue people have is that older addons they install do not load when they log into the game. This is usually due to the fact that World of Warcraft tags older addons as out of date and aren't automatically loaded unless you tell the game to. This typically happens after a patch, as the game client tends to mark addons as out of date at that point.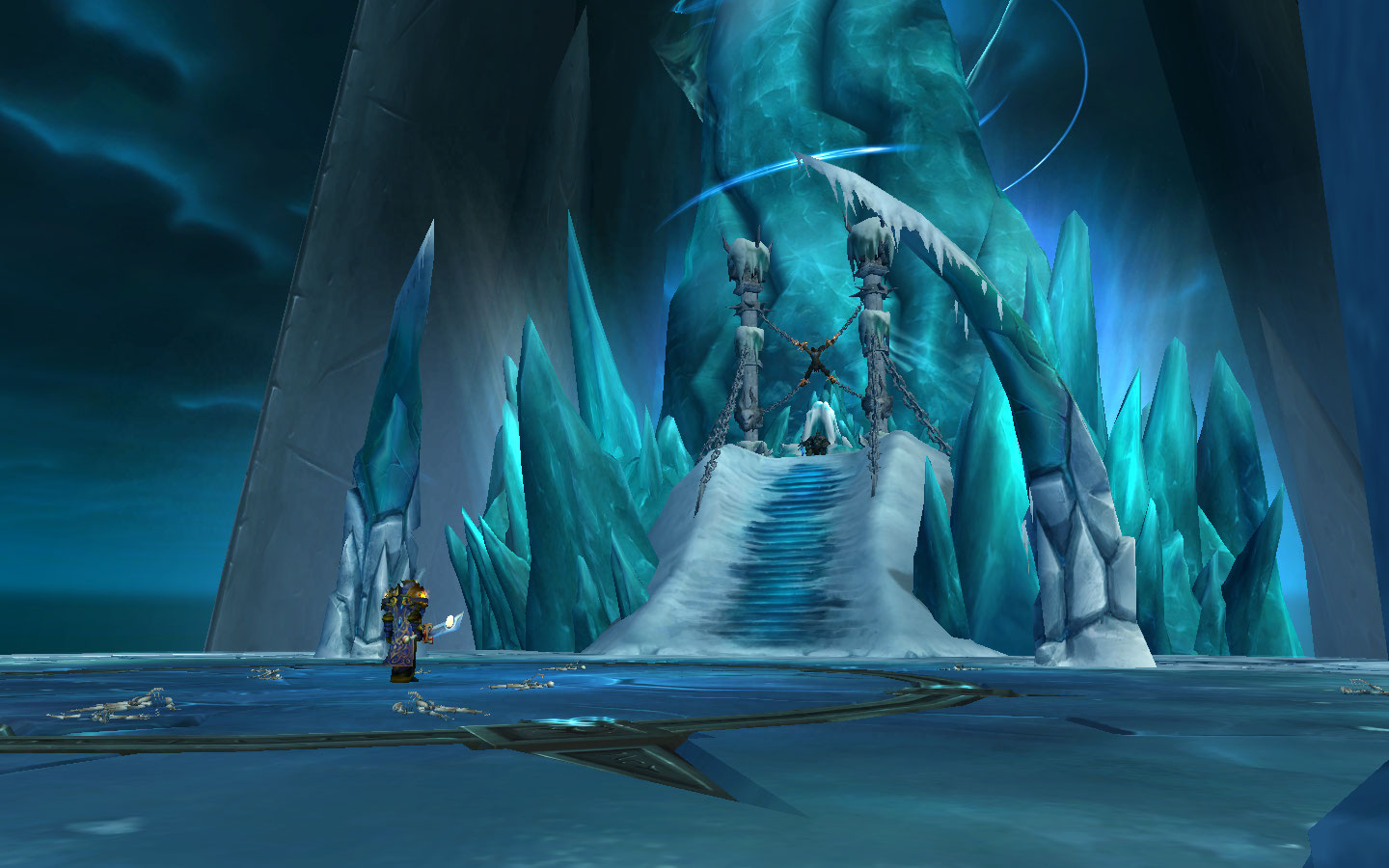 Try not to have your hero killed in battle. It is always better to leave and heal instead of losing your hero. If you lose your hero, you'll lose money. The higher the hero's level, the more you paid. Second, summoning another hero will take time, which also depends on the hero's level. If your hero dies, your army will be left without a leader, this will ultimately lead to your defeat.
Often the name modification (or "mod" for short) is used interchangeably with AddOn. More specifically, a mod is a third-party AddOn that alters or enhances some aspect of the game's interface. Mods can perform a wide variety of tasks, including adding new buttons to the screen, altering the built-in player and party frames. In extreme cases, mods completely supplant the standard game's interface, usually offering more advanced functionality.