The part you need to understand too, is that the Zygor addon doesn't use an App like TSM to update many times per day your auction value. When i bought the gold guide i remember that i didn't understand much either, the results were random and from items i can't make much gold with. It just scans the auction house based on their most recent value update which can be days and days ago. 

Now if there was a quest chain that I found to be a lot of work, it was The Prophecy of Akida. In those series of quests, I had to learn the language of the Stillpine furbolgs to help them reclaim Stillpine Hold. To complete the quest, I had to find four totems (Totem of Coo, Totem of Tikti, Totem of Yor and Totem of Vark) located in different parts of Azuremyst Isle. Along the way I encountered a lot of aggressive NPC's. At one point, I was even simultaneously attacked by at least three of them. Needless to say, it was the second time I died in the game.
That's where the Zygor guide came in handy. There was a mini Zygor viewer within the game that broke down the steps in the quest so I'd be able to accomplish it easier. Do you notice the yellow arrow at the top of the heads of Norciandra and the draenei Proenitus? Well, it's the "waypoint" and whenever I clicked on the quest in the viewer, it pointed me to a particular path and showed how far or close I was to the quest. It turned green whenever I was on the right track and yellow when I tried to head to different directions.
The part you need to understand too, is that the Zygor addon doesn't use an App like TSM to update many times per day your auction value. When i bought the gold guide i remember that i didn't understand much either, the results were random and from items i can't make much gold with. It just scans the auction house based on their most recent value update which can be days and days ago.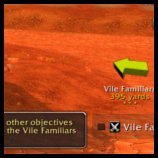 A handful of us donated to Whoknowsit to so he could buy ALL the upgraded guides for MoP for all of us. That was an investment into THIS community not into torrents or into any other. We want it to remain safe for us to continue to use. Whoknowsit is smart enough to know what to look for to take out Zygors' tracking info, but he knows he is NOT perfect. That is why he is STILL careful.
The best part about the guides, though, is that you won't be sidetracked by various other quests. For example, if you're a dwarf questing through Eastern Kingdoms & get that random quest that takes you to Feralas, Zygor will keep you on track by putting that Feralas quest on the back burner while you keep chugging through the main storyline in Eastern Kingdoms.
I keep waiting for updates the last one was the begining of Oct and the next was supposed to be the begining of this month. Now we are close to the end of the month and nothing. The bugs were never fixed, the guild will revert itself to quests completed. Just sort of holding our collective breath. Can we please get a bug fix and update soon please? I know there was BlizzBon and a WHOLE lot of new updates but there have been patchs and a ton of stuff. Please!!!
  • acheos, acid, Addam, adss, aeitschbi, Aksu94, Alexxsander25, almigimenes, Anatsuki, andrej.adamik, andrew120910, Aniyadrra, Apu, ara, asdanonymous, asg092, Atics, baalzebuv, badboi, Bluespide, bobthegr8, bombguy187, buraja, c4risim, cedrickgagne, cedroa, CIIC, cloverklee, contacttom, cortez001, cresas, crewel, Cruucy, CypherShot, davidarius, Decones, dedesilvaeq, Demon42, DerVani, Devilsenforcer, dipen787, Dmgctrl, Don, Drakkz, dreamzdot, Drethak, DrWhite, Duhkie, eal3nd1, edwinvgs, edwoolley, enrique15877, errorfree, evasiv3, fekke, fl1x, FloobyDooby, freakzilla317, frogger79, Geimerys, geneu88, GeremiTM, gingerbabydoll, GongasHeat, Gordma, Gr0ge0, gr3nka, grakev2348294, gth733r, hakanaxu, Helsvinir, higashidani, hightower, ibsneekaboo, idontcare, ijsleu, ilsa1939, Immewnity, jacobinajanks, Jazzur, Jnic290, joezeph, jotapts, julianobsi, ka11, kakus666, kazefaze, kecskesadam, kellica, kiddo3301, klices, konfuzu, kub4rm4n, Lawliet016, leozin993, lilweew, lodwallo, londolo, LordRyborg, LordYazz, lotharam, Lout1948, luiz, manuelpeh, masky007, matheus22600, maxespencer, Messerwurm, messycan, Metatronn, Metosz, micados, Mikirex, mivitec, mopio, Moslake, MrBrego, MrGreen030, MrKudden, Muthiel, mystere8618, narki, NeKonGrio, NerdyTimes, nextrin, nicollassantos, nikos2021, Ninaveve, nonloser1995, numbel, Nyaification, padfoot, paganmomma70, painkill10, PaulioG, petyike11, pler, preylor, Prohormon, psa90, pugglypiff, r3zk, Rando123, rawrapp, raymond13004, rayzimbr, Reloecc, revsoldest, Riddok, rinconvaldivia, rmichnik, robinwaerts, RusticCowboy7, Ryoog, Ryuu, sal101, salemov, selomelo7, shadowskull28, Shaxey, sidorlord, Skiera, skincreeper, skrzypi, snide, Sonick, Splatlack, Spotty, sundbom93, Surfy_D, Tarkinug, Tauglorin, Tex1966, TheBeeMan, Tillec, tiozaum, titotof, tonkepen, tooleyinhd, Topper1703, TotalCool, toxotis, Twenkye, twirler, TwoDragons, Tycandus, unpi, Vanetrik, vas99, viggo123, viniciussk888, vinoh, ViserysIII, vitorcariri1, vmosquito, waaxer, waras, worthfivecents, xaouf, xkamor, yamanama, yoitsme23, yorsh86, zaibat, zerocool4949, Zetita, _kosha_79
I just rolled my very first Horde character and I'm super excited(especially since I have some heirloom pieces on). I was wondering if anyone has used this addon for the purpose of leveling? I used it on my main briefly for the achievement module, which, as far as I could tell, didn't really do anything. I used the Zygor guide a while back, and it was nothing short of amazing, but I'm feeling cheap this time around lol.
  • 8rianGriffin, 9kon, accessdenied, achiko, akgis, allanyudy, almigimenes, altina, Anbutsuchi, andrej.adamik, AngelNegro, Ankdilb, Anthony, araujocelso1998, b3nnz, badboi, Balsza95, Barbapapa, Barkhlet, Barneysoad, bellziinha, Bittertwo, bjerrum78, bkiddo, Bradamus, branak, braz54, bringstone, Buccaneerdan, bulle, Bunga, Burori, Busi, butcherlol69, Cajmandu, chincia, cinar, cloverklee, Cojayo, concieiro2, connect, craice, cresas, crowquillz, Cuii, Cyber2000, damianx9x, Daradul, DarkLCF, daviejones, DeathStrokeTt, deepsspeed, delphinetpr, DeusVult, Deviantloki, digoligo, dizzy1990, djskynet, DoctorGore, Dopsche, dougb, drivenman43004, duto, dweez, Eldervar, Emyl, eposada10, ErnstJuenger, erotilos87, ErQQ, Eurochopper, Eztori, fablwesn, flamishboy, Freak20, freakzilla317, frease91, FreshieFresh, frogger79, gabba75, gkarageorgos, gl87pro, gokken420, gorletto, greenou, greywolf168, guearplim, gurka324, Hatisstyle, HellsMainMan, Hikitsu, Hooltay, ic3solo, icegirl99, Illogical_spaz, ilpelle81, impexseba, insideu, JackonFire, jan32, jaybizzle, Jenuine, jimscrot, jinholwk, Jinx82, jjflana, Jonvillasboas, judyveys, Julien, ka11, kajerin, kamilafgf, kaneeywaneey, kire2506, KlaudioS, koaramamachi, kohkah, krathos96, ku4c, LarsH1990, legendfusion, Lendail, lesthat.wow, lilneko, Linkan, LIttlestLauren, locão, Lunale, Maledria, Manik, marinaki, Marn, Masamune27, matooner, Matsudai, mendozabot, metawow123, mgamer1512, micados, michisure, Migpost, mike670, missy8103, molenhuis, Mooglepies97, Mordercaii, Muskui, MysticRavenYT, Nand, nicchouk, nikos2021, Niteryder1969, no1r, nod1974, noghss, nupper, odin120, opusdiabolic, ownaged, Ozores, paganmomma70, paraesp, Perrymaster, PK241, powkaria, preylor, Prezuntuh, pyukumuku, Quastin, quate, Raain, RADDAN73, Ralenbek, rapiers, Raulgmn, RaViL, rawrapp, raymond13004, razyzg, RenikTv, rino, RomeoCotex, roxsavage, salifox, saltyrob, Samhain43, sapleur, sarrou, SassySalmon, scarbunny, Schamian, sebulba, Shimztv, Silenxer, siltic56, Silwesters, since, sinsolek, Skiera, sludge, SmallPaul, smashed50, snakkerdk, Speedocubealex, stampexz36, stman, Stromfresser, subz3ro77, Tachyoin, tappedroots, tatsactsze, taylroswift21, telyk, teotuty, thedvdfireman, tibirabotto, TinyBeans, tort86oise, traxor, Tsolakidis1987, TTDax, tuxbe, Twiztidzero, tzabusat, uipe, Ultraporing, ushin, Vayznex, Vexus, Vipeaxx, Wasdmann, wassabie, willowwolf, wolfgang, wrjalmeida, xclone, Xenfrozer, XGomez154, xrough, xs4r4, xXJosh28Xx, Yami11, Yllidan, younggodhand, zalpher, zemekiz, zinga69, zorien, zsidaipityu, zuko79, Zunama, ~*LinK
Often the name modification (or "mod" for short) is used interchangeably with AddOn. More specifically, a mod is a third-party AddOn that alters or enhances some aspect of the game's interface. Mods can perform a wide variety of tasks, including adding new buttons to the screen, altering the built-in player and party frames. In extreme cases, mods completely supplant the standard game's interface, usually offering more advanced functionality.