• 8rianGriffin, 9kon, accessdenied, achiko, akgis, allanyudy, almigimenes, altina, Anbutsuchi, andrej.adamik, AngelNegro, Ankdilb, Anthony, araujocelso1998, b3nnz, badboi, Balsza95, Barbapapa, Barkhlet, Barneysoad, bellziinha, Bittertwo, bjerrum78, bkiddo, Bradamus, branak, braz54, bringstone, Buccaneerdan, bulle, Bunga, Burori, Busi, butcherlol69, Cajmandu, chincia, cinar, cloverklee, Cojayo, concieiro2, connect, craice, cresas, crowquillz, Cuii, Cyber2000, damianx9x, Daradul, DarkLCF, daviejones, DeathStrokeTt, deepsspeed, delphinetpr, DeusVult, Deviantloki, digoligo, dizzy1990, djskynet, DoctorGore, Dopsche, dougb, drivenman43004, duto, dweez, Eldervar, Emyl, eposada10, ErnstJuenger, erotilos87, ErQQ, Eurochopper, Eztori, fablwesn, flamishboy, Freak20, freakzilla317, frease91, FreshieFresh, frogger79, gabba75, gkarageorgos, gl87pro, gokken420, gorletto, greenou, greywolf168, guearplim, gurka324, Hatisstyle, HellsMainMan, Hikitsu, Hooltay, ic3solo, icegirl99, Illogical_spaz, ilpelle81, impexseba, insideu, JackonFire, jan32, jaybizzle, Jenuine, jimscrot, jinholwk, Jinx82, jjflana, Jonvillasboas, judyveys, Julien, ka11, kajerin, kamilafgf, kaneeywaneey, kire2506, KlaudioS, koaramamachi, kohkah, krathos96, ku4c, LarsH1990, legendfusion, Lendail, lesthat.wow, lilneko, Linkan, LIttlestLauren, locão, Lunale, Maledria, Manik, marinaki, Marn, Masamune27, matooner, Matsudai, mendozabot, metawow123, mgamer1512, micados, michisure, Migpost, mike670, missy8103, molenhuis, Mooglepies97, Mordercaii, Muskui, MysticRavenYT, Nand, nicchouk, nikos2021, Niteryder1969, no1r, nod1974, noghss, nupper, odin120, opusdiabolic, ownaged, Ozores, paganmomma70, paraesp, Perrymaster, PK241, powkaria, preylor, Prezuntuh, pyukumuku, Quastin, quate, Raain, RADDAN73, Ralenbek, rapiers, Raulgmn, RaViL, rawrapp, raymond13004, razyzg, RenikTv, rino, RomeoCotex, roxsavage, salifox, saltyrob, Samhain43, sapleur, sarrou, SassySalmon, scarbunny, Schamian, sebulba, Shimztv, Silenxer, siltic56, Silwesters, since, sinsolek, Skiera, sludge, SmallPaul, smashed50, snakkerdk, Speedocubealex, stampexz36, stman, Stromfresser, subz3ro77, Tachyoin, tappedroots, tatsactsze, taylroswift21, telyk, teotuty, thedvdfireman, tibirabotto, TinyBeans, tort86oise, traxor, Tsolakidis1987, TTDax, tuxbe, Twiztidzero, tzabusat, uipe, Ultraporing, ushin, Vayznex, Vexus, Vipeaxx, Wasdmann, wassabie, willowwolf, wolfgang, wrjalmeida, xclone, Xenfrozer, XGomez154, xrough, xs4r4, xXJosh28Xx, Yami11, Yllidan, younggodhand, zalpher, zemekiz, zinga69, zorien, zsidaipityu, zuko79, Zunama, ~*LinK
So far it seems like the guides direct you to the easiest/best way to get stuff done. The waypoints they use are better than some other places because it tells you how to get to a certain place rather than saying "Go to X place" it says "Go out of the building and down the path" then once you do those things it says "Go kill X mob Y mob and Z mob until you have A items". It has given some pointers too for an area it was like "If you kill a lava thing it gives you a buff so you can walk on the lava" so it tells you to kill some lava things (JC quest in WoD)
REALM FORUMS Defias Brotherhood / Ravenholdt et al. Shattered Halls / Sunstrider et al. Twilight's Hammer / Agamaggan et al. Aerie Peak / Bronzebeard Aggra / Grim Batol Aggramar / Hellscream Al'Akir / Skullcrusher / Xavius Alonsus / Anachronos / Kul Tiras Arathor / Hellfire Argent Dawn Aszune / Shadowsong Auchindoun / Dunemaul / Jaedenar Azjol-Nerub / Quel'Thalas Azuremyst / Stormrage Blade's Edge / Eonar / Vek'nilash Bladefist / Frostwhisper / Zenedar Bloodfeather / Burning Steppes / Executus / Kor'gall / Shattered Hand Bloodhoof / Khadgar Bronze Dragonflight / Nordrassil Burning Blade / Drak'thul Burning Legion Chamber of Aspects Darkmoon Faire / Earthen Ring Darksorrow / Genjuros / Neptulon Darkspear / Saurfang / Terokkar Doomhammer / Turalyon Draenor Dragonblight / Ghostlands Dragonmaw / Haomarush / Spinebreaker / Stormreaver / Vashj Emerald Dream / Terenas Frostmane Kazzak Kilrogg / Nagrand / Runetotem Lightbringer / Mazrigos Magtheridon Moonglade / Steamwheedle Cartel / The Sha'tar Outland Ragnaros Ravencrest Silvermoon Stormscale Sylvanas Tarren Mill / Dentarg The Maelstrom / Deathwing / Karazhan / Lightning's Blade Thunderhorn / Wildhammer Twisting Nether
But the thing about the waypoint is that it's not always accurate. It happened when I was carrying out the Inoculation quest in which I had to kill infected owlkins and collect the emitter spare parts from the crashed ship in the Nestlewood Thicket and Nestlewood Hills. After I managed to kill owlkins, there was a particular spot in the area where the arrow turned green, telling me that a spare part was right there.
On March 23, 2018, Zygor Guides announced that they would end support for their ESO guide. Later, via answers given on the forums, they confirmed they would not add a leveling guide for Summerset. Their guide is Public Domain with Zygor's blessing for the community to create guides. So I took it upon myself to create a Summerset guide for the ESO community.
The part you need to understand too, is that the Zygor addon doesn't use an App like TSM to update many times per day your auction value. When i bought the gold guide i remember that i didn't understand much either, the results were random and from items i can't make much gold with. It just scans the auction house based on their most recent value update which can be days and days ago.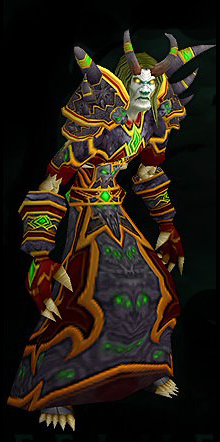 Then I made my way inside the cave in Stillpine Hold to complete the last half of the quests: inspect the blood crystals, kill Chieftain Oomooroo, the 9 Crazed Wildkin, and The Kurken. Only it took me a while to get to the cave. I didn't know the quest was inside the cave so I tried using the waypoint to find the location, but it directed me on the other side of the mountain. Which was quite far from the cave.
I recently decided the whole "make gold" thing is awesome...but I can't seem to wrap my head around what makes a good deal and what doesn't. After trying my hand at a few auctions I decided to do the zygor guides for leveling and rep and everything that's included (pretty cool so far...but if there's a free option I'd like to have that). Well they have a goldmaking guide. It updates data like TSM and tells you what is supposed to be the best deals to farm or whatever...well the best deal it was telling me was 8800 volatile fires. It was supposed to be an amazing deal but come on....8800 volatile fires?
  • AeroVux, ahmedben, anduinlotharz, araknis, Baldurianus, biz6073, blardiarg, blueakamah64, boomstorm, chocosauce69, david1121k, DeathMonster, delgern, demi316, djcosmic2, dodolaum, dragorixvlad, exilirem, farik, Fobin, ghera, Gomias, greymouser67, guicyber, helix06, Homerrox, kecskesadam, Lesath666, liba123, longinart, Loryth, Lunitun, Lynarg, malawie, manovi, marcosprvcom, maskk, Maxranviir, melvus, Mengar, misiek1210, Muthiel, Naughtnes, NeoTeCa, noxmonk, NytemareRulez, oBarba, patou247, Pentragon, pipicar, PirateRabbids, prime, PrincessAv, Quastin, rafaelccc, Rokkalion, senwodota, SithiousCZ, sivribeyin, Skyhan, SkyKingVik, smose, Starby, sugartwig, Tiranzoide, venkat3056, versalies, walmorn, webprinz, xenir, zacstrix, zegro, zeininha, Zoo380, zslbd
I keep waiting for updates the last one was the begining of Oct and the next was supposed to be the begining of this month. Now we are close to the end of the month and nothing. The bugs were never fixed, the guild will revert itself to quests completed. Just sort of holding our collective breath. Can we please get a bug fix and update soon please? I know there was BlizzBon and a WHOLE lot of new updates but there have been patchs and a ton of stuff. Please!!!
Zygor Guides are high quality in-game strategy guides for World of Warcraft that will walk you step by step through every aspect of the game. Zygor's Leveling and Loremaster guide is the ultimate tool for players who want to level up quickly and earn the coveted Loremaster achievement. This guide will lead you quest by quest through every zone, telling you exactly where you need to go, how to complete objectives, and everything else required to reach level 120 in the fastest time possible. Zygor's Dailies and Reputation guide is perfect for players who have reached max level and are looking to dive head first into the end game content. Our guides walk you through all of the Dailies and World Quests needed to earn resources and raise reputation in order to unlock the most rare and unique items. Zygor's Dungeon and Gear guide is a great for players who prefer to level up by running dungeons. The guide provides detailed walkthroughs of the all dungeons quests and boss fights. Furthermore, it includes a suite of features that will help you find the best gear upgrades for your characters, including which bosses drop the best gear. Zygor's Pets and Mounts guide is a huge in-game bestiary for finding, capturing, and taming the numerous creatures roaming the wilds of Azeroth. Whether you're looking for a loyal companion to join you on your adventures, or a swift steed to get you to and fro, Zygor's Pets and Mounts guide is the ultimate guide to have at your side during your next World of Warcraft safari. Show off your greatest achievements and win favor with Zygor's Titles and Reputations guide. This comphrensive guide will help you unlock dozens of unique titles to display in front of your characters name and show you the easiest way to raise your reputation so you can acccess exclusive rewards only sold by the games various factions. Zygor's Gold & Professions is an all in one solution for making mounds of gold in World of Warcraft. The guide will show you how to level up your professions to max skill level and then use them to make mounds of gold. It also includes a suite of tools to help you master the Auction House.
Level your hero. You need to start leveling him from the moment you have 2-3 units. This isn't necessary. If you have KotG, DH, BM, FS, or AM you don't even have to wait for units. However, with the help of units, your hero can very easily overcome creeps. Among players there is a certain understanding – creeping. Creeping is the destruction of neutral units in order to gain experience. If you kill a creep you earn gold. A gold number and a plus sign will appear on the screen. Sometimes, you need to kill them in order to earn more gold for building purposes.
I wouldn't buy Zygor guides. As a player since path 1.10 (around 7 years now) Ive seen a hearty wow community flourish through each expansion. I am a huge fan of the add on, Carbonite quest. It provides a pumped up version of wow's internal quest database. Also, its recommended to research your servers economy for making gold. http://www.powerwordgold.net/ is a great site for tricks of making gold. Pair it up with http://www.theunderminejournal.com and you'll be on your way to making fast gold to provide for all them alts :P
BlackWow Pro takes the best properties of BlackWow Classic and makes it perform even better to satisfy the needs and demands of the professional detailer. BlackWow Pro works on both interior and exterior surfaces whether painted, vinyl coated, rubber, or plastic. Packaged in a 16 fl oz bottle with a twist cap, dispensing is easy and fast on a variety of applicators. BlackWow Pro can be applied to any colored material in seconds and lasts 6+ months. BlackWow Pro and BlackWow Classic only share the smell (watermelon candy), and the color in common, otherwise they are completely different formulas and silicones developed with two very different goals in mind for different users. BlackWow Pro is all about fast absorbing, easy to spread, flexible on multiple surfaces, flexible application methods in a large professional size. BlackWow Classic is all about super concentrated tiny amounts spread out to sizable areas and lasts for many months once absorbed.