The part you need to understand too, is that the Zygor addon doesn't use an App like TSM to update many times per day your auction value. When i bought the gold guide i remember that i didn't understand much either, the results were random and from items i can't make much gold with. It just scans the auction house based on their most recent value update which can be days and days ago.
Besides registry cleaner, it is also necessary to perform a defrag for your computer hard drive regularly, which is not only a good way to optimize your computer system's structure, but also can help you clean those fragments created in the incomplete program removal. There is a specific computer defrag utility available on the Windows operating system that enables the computer user to perform a defrag for the computer disk, or you can choose a free third party defrag tool like Auslogics Disk Defrag that opimize your computer disk in a quicker and more effective way.
One of the new features introduced in Zygor Guides 4.0 is the "Travel System". Whenever a step in our guide tells you to go somewhere, the Travel System will dynamically calculate the fastest route to your objective from where you're currently standing. The Travel System will even factor in unique methods of transporation, such as using your hearthstone, and class spells such as the mage teleport ability.
The next biggest  problem (after time) is deciding the format it should take.  It seems to me, these quests will mostly be done while running around doing world quests.  Since we can't  predict what order someone will have world quests show up in, it is impossible to decide what order to put the quests in.  Should it be one guide for all of Horde Kul Tiras and one for Alliance Zandalar, or one for each zone?
It's all in the game. It also has a way to select what kind of leveling you want (professions, rep, titles, achievements, etc) and it auto loads. I noticed it skipped a lot of quests that I had already done "out of order". So it went from step 20--->33 or something when it saw I had done whatever. Also there are several options for the guide and how it looks/operates.
Now he's closing his project yet again. Leaving us all in the dark. Thanks to the few that have to "big men" in the torrent scene. I just hope that someone else comes along that knows what Whoknowsit does and is willing to put up with the egos and the BS in the scene to share the guides we all enjoy. Because all I've seen so far are a bunch of people stealing Whoknowsit's research and the donators' wishes to keep it in THIS scene and safe for THIS SCENE, who don't know what they are doing.
Now if there was a quest chain that I found to be a lot of work, it was The Prophecy of Akida. In those series of quests, I had to learn the language of the Stillpine furbolgs to help them reclaim Stillpine Hold. To complete the quest, I had to find four totems (Totem of Coo, Totem of Tikti, Totem of Yor and Totem of Vark) located in different parts of Azuremyst Isle. Along the way I encountered a lot of aggressive NPC's. At one point, I was even simultaneously attacked by at least three of them. Needless to say, it was the second time I died in the game.
That's where the Zygor guide came in handy. There was a mini Zygor viewer within the game that broke down the steps in the quest so I'd be able to accomplish it easier. Do you notice the yellow arrow at the top of the heads of Norciandra and the draenei Proenitus? Well, it's the "waypoint" and whenever I clicked on the quest in the viewer, it pointed me to a particular path and showed how far or close I was to the quest. It turned green whenever I was on the right track and yellow when I tried to head to different directions.
Some addons are standalone, and are able to run without any additional addons being installed; others can require certain other addons to be installed to work at all, or integrate with other addons to provide additional functionality. Collections of addons that have been put together to form a coherent user interface are sometimes referred to as UIs.
Apply Black Wow Pro before washing your vehicle. If the trim is dirty or has wax build up, use Black Wow Pre-WOW Pre Cleaner first. Use a Poly Foam Wax Applicator and spread a nickle-sized amount evenly on the trim. Apply a very thin coat. Buff off excess with a lint-free Cobra Microfiber Cloth. (Use a separate towel than the ones you use on the paint.) Then wash the vehicle and use the wash sponge to wipe down the trim. Towel dry.
If you want to get rid of all of registries left on the program removal and don't want your Windows system is fill with redundant registries that someday may affect the system performance, you should perform a registry scan and clean with a sophisticated registry optimizer, it will help you clean all the useless and corrupted registry files on the system.
Edit: the version from wow-curse seems to be a trial. To get the real one u have to download it from http://wow-pro.com/. Then u will not find un unzip or extract all option, but u get a link further on their page to a windows page that informs u of 2 ways to unzip. So i learned that u can also unzip by double clicking on the folder. For certainty i double clicked on every folder i could find, and then put the whole bunch into interface/addons in WoW. And it works ok now.
A lot of different types of addons are doing exactly the same thing. For example, Cross Realm Assist was an cross realm addon but in fact it is an LFG addon with its own UI. Serverhop and WQGF were doing exactly the same thing from program logic perspective. Even Badboy as a chat filter addon would filter LFG spamming. The idea behind BlockChinese could actually be used for premade groups as well. There is no point for people to install so many different addons for doing the exactly the same thing. These features should share the same code base and work together.
We push multiple alpha versions to Curse on an average day, these versions may contain important new features or bug fixes for the bleeding edge raid content... These versions are tagged as alpha, so they will not be downloaded by default. Set your Curse client to update to alpha if you want these latest versions (but they may contain bugs, downloads tagged as "Beta" or "Release" are more stable)

  • acheos, acid, Addam, adss, aeitschbi, Aksu94, Alexxsander25, almigimenes, Anatsuki, andrej.adamik, andrew120910, Aniyadrra, Apu, ara, asdanonymous, asg092, Atics, baalzebuv, badboi, Bluespide, bobthegr8, bombguy187, buraja, c4risim, cedrickgagne, cedroa, CIIC, cloverklee, contacttom, cortez001, cresas, crewel, Cruucy, CypherShot, davidarius, Decones, dedesilvaeq, Demon42, DerVani, Devilsenforcer, dipen787, Dmgctrl, Don, Drakkz, dreamzdot, Drethak, DrWhite, Duhkie, eal3nd1, edwinvgs, edwoolley, enrique15877, errorfree, evasiv3, fekke, fl1x, FloobyDooby, freakzilla317, frogger79, Geimerys, geneu88, GeremiTM, gingerbabydoll, GongasHeat, Gordma, Gr0ge0, gr3nka, grakev2348294, gth733r, hakanaxu, Helsvinir, higashidani, hightower, ibsneekaboo, idontcare, ijsleu, ilsa1939, Immewnity, jacobinajanks, Jazzur, Jnic290, joezeph, jotapts, julianobsi, ka11, kakus666, kazefaze, kecskesadam, kellica, kiddo3301, klices, konfuzu, kub4rm4n, Lawliet016, leozin993, lilweew, lodwallo, londolo, LordRyborg, LordYazz, lotharam, Lout1948, luiz, manuelpeh, masky007, matheus22600, maxespencer, Messerwurm, messycan, Metatronn, Metosz, micados, Mikirex, mivitec, mopio, Moslake, MrBrego, MrGreen030, MrKudden, Muthiel, mystere8618, narki, NeKonGrio, NerdyTimes, nextrin, nicollassantos, nikos2021, Ninaveve, nonloser1995, numbel, Nyaification, padfoot, paganmomma70, painkill10, PaulioG, petyike11, pler, preylor, Prohormon, psa90, pugglypiff, r3zk, Rando123, rawrapp, raymond13004, rayzimbr, Reloecc, revsoldest, Riddok, rinconvaldivia, rmichnik, robinwaerts, RusticCowboy7, Ryoog, Ryuu, sal101, salemov, selomelo7, shadowskull28, Shaxey, sidorlord, Skiera, skincreeper, skrzypi, snide, Sonick, Splatlack, Spotty, sundbom93, Surfy_D, Tarkinug, Tauglorin, Tex1966, TheBeeMan, Tillec, tiozaum, titotof, tonkepen, tooleyinhd, Topper1703, TotalCool, toxotis, Twenkye, twirler, TwoDragons, Tycandus, unpi, Vanetrik, vas99, viggo123, viniciussk888, vinoh, ViserysIII, vitorcariri1, vmosquito, waaxer, waras, worthfivecents, xaouf, xkamor, yamanama, yoitsme23, yorsh86, zaibat, zerocool4949, Zetita, _kosha_79
So far it seems like the guides direct you to the easiest/best way to get stuff done. The waypoints they use are better than some other places because it tells you how to get to a certain place rather than saying "Go to X place" it says "Go out of the building and down the path" then once you do those things it says "Go kill X mob Y mob and Z mob until you have A items". It has given some pointers too for an area it was like "If you kill a lava thing it gives you a buff so you can walk on the lava" so it tells you to kill some lava things (JC quest in WoD)
Heroes of the Storm League of Legends World of Tanks Top 10 F2P-MMORPGs/MMOs Top 10 MOBAs Top MMO-Shooter Die besten Battle-Royale-Spiele Alternativen zu Blizzard-Spielen Hack'n'Slay: Die besten Diablo-Klone Die besten Survival-Games Releaseliste MMO 2018 Spiele-Enttäuschungen 2017 Spiele-Top-10 des Jahres 2017 MMO-Friedhof 2017 Spiele-Wünsche für 2018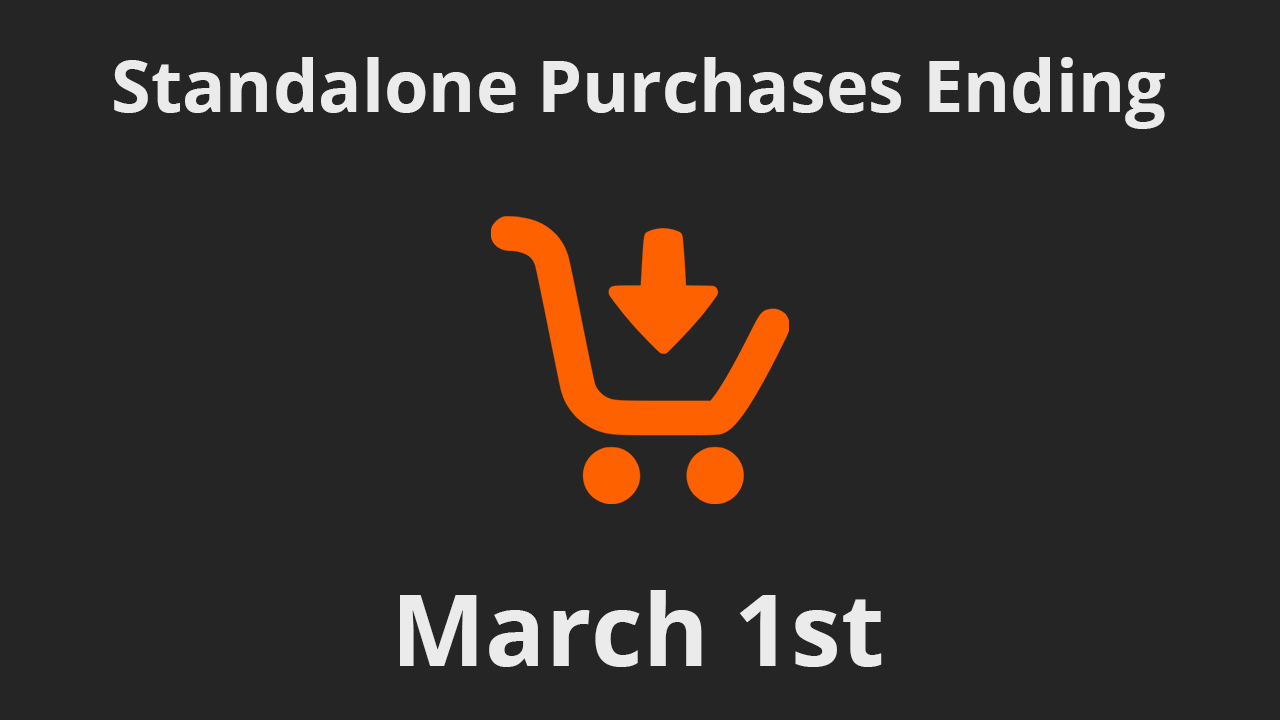 REALMS Aerie Peak Aman'Thul Area 52 Arthas Baelgun Barthilas Blackrock Bleeding Hollow Burning Legion Cenarius Dalaran Darkspear Earthen Ring Emerald Dream Frostmourne Garona Garrosh Hyjal Illidan Kel'Thuzad Kil'jaeden Korgath Lightbringer Mal'Ganis Moon Guard Proudmoore Ravenholdt Sargeras Saurfang Shattered Hand Stormrage Stormreaver Thrall Tichondrius Turalyon Wyrmrest Accord Zul'jin Aegwynn, Bonechewer, Daggerspine, Gurubashi, and Hakkar Agamaggan, Archimonde, Jaedenar, and The Underbog Aggramar and Fizzcrank Akama, Dragonmaw, and Mug'thol Alleria and Khadgar Alexstrasza and Terokkar Altar of Storms, Anetheron, Magtheridon, and Ysondre Alterac Mountains, Balnazzar, Gorgonnash, The Forgotten Coast, and Warsong Andorhal, Scilla, Ursin, and Zuluhed Antonidas and Uldum Anub'arak, Chromaggus, Crushridge, Garithos, Nathrezim, and Smolderthorn Anvilmar and Undermine Arathor and Drenden Argent Dawn and The Scryers Arygos and Llane Auchindoun, Cho'gall, and Laughing Skull Azgalor, Azshara, Destromath, and Thunderlord Azjol-Nerub and Khaz Modan Azuremyst and Staghelm Baelgun and Doomhammer Black Dragonflight, Gul'dan, and Skullcrusher Blackhand and Galakrond Blackwater Raiders and Shadow Council Blackwing Lair, Dethecus, Detheroc, Haomarush, Lethon, and Shadowmoon Bladefist and Kul Tiras Blade's Edge and Thunderhorn Blood Furnace, Mannoroth, and Nazjatar Bloodhoof and Duskwood Bloodscalp, Boulderfist, Dunemaul, Maiev, and Stonemaul Borean Tundra and Shadowsong Bronzebeard and Shandris Burning Blade, Lightning's Blade, and Onyxia Caelestrasz and Nagrand Cairne and Perenolde Cenarion Circle and Sisters of Elune Coilfang, Dark Iron, Dalvengyr, and Demon Soul Dawnbringer and Madoran Darrowmere and Windrunner Dath'Remar and Khaz'goroth Deathwing, Executus, Kalecgos, and Shattered Halls Dentarg and Whisperwind Detheroc and Shadowmoon Draenor and Echo Isles Dragonblight and Fenris Draka and Suramar Drak'Tharon, Firetree, Malorne, Rivendare, Spirestone, and Stormscale Drak'thul and Skywall Dreadmaul and Thaurissan Durotan and Ysera Eitrigg and Shu'halo Eldre'Thalas and Korialstrasz Elune and Gilneas Eonar and Velen Eredar, Gorefiend, Spinebreaker, and Wildhammer Exodar and Medivh Farstriders, Silver Hand, and Thorium Brotherhood Feathermoon and Scarlet Crusade Frostmane, Ner'zhul, and Tortheldrin Frostwolf and Vashj Ghostlands and Kael'thas Gnomeregan and Moonrunner Greymane and Tanaris Grizzly Hills and Lothar Gundrak and Jubei'Thos Hellscream and Zangarmarsh Hydraxis and Terenas Icecrown and Malygos Kargath and Norgannon Kilrogg and Winterhoof Kirin Tor, Sentinels, and Steamwheedle Cartel Lightninghoof, Maelstrom, and The Venture Co Malfurion and Trollbane Misha and Rexxar Mok'Nathal and Silvermoon Muradin and Nordrassil Nazgrel, Nesingwary, and Vek'nilash Quel'dorei and Sen'jin Ravencrest and Uldaman Ravenholdt and Twisting Nether Runetotem and Uther