It showed what items were on the rise, which ones were stagnant, and which ones were going down. I don't know how accurate it is since I am not familiar with my realms AH yet. I put some things on the AH with the Zygor suggested price and sold about 5k worth of stuff (I had a ton of MoP gems/herbs sitting around). I did use TSM suggestions as well and for the most part they seemed pretty close. But I did do an AH scan with Zygor before posting.
We push multiple alpha versions to Curse on an average day, these versions may contain important new features or bug fixes for the bleeding edge raid content... These versions are tagged as alpha, so they will not be downloaded by default. Set your Curse client to update to alpha if you want these latest versions (but they may contain bugs, downloads tagged as "Beta" or "Release" are more stable)
Hello! My name is Donna Jean. I love to read books and my job is to review daily all the novelties in the world of ebooks. I allow only best of them to be published on my website. I really hope to make our world more bright, beautiful and kind. You can participate by downloading any book from my site, and you will receive luck, peace, kindness and love, which will support you during all your life. Thank you! ❤
1 All expansion guides are written in the Battle for Azeroth beta in order to have them ready on launch day. It's important to note that betas can be buggy and unstable and may delay and even halt our progress on the guides. Furthermore, the time between the start of beta and the announced release of Battle for Azeroth is much shorter (by about 2-3 months) than past betas. As a result, our primary focus is to have the Leveling guides updated by the launch, and only if those are complete and time remains will we work on updating the remaining guides. All guides not finished in beta will be updated post launch. You can read more about this here.
One fairly common issue people have is that older addons they install do not load when they log into the game. This is usually due to the fact that World of Warcraft tags older addons as out of date and aren't automatically loaded unless you tell the game to. This typically happens after a patch, as the game client tends to mark addons as out of date at that point.
Besides registry cleaner, it is also necessary to perform a defrag for your computer hard drive regularly, which is not only a good way to optimize your computer system's structure, but also can help you clean those fragments created in the incomplete program removal. There is a specific computer defrag utility available on the Windows operating system that enables the computer user to perform a defrag for the computer disk, or you can choose a free third party defrag tool like Auslogics Disk Defrag that opimize your computer disk in a quicker and more effective way.
BlackWow Pro takes the best properties of BlackWow Classic and makes it perform even better to satisfy the needs and demands of the professional detailer. BlackWow Pro works on both interior and exterior surfaces whether painted, vinyl coated, rubber, or plastic. Packaged in a 16 fl oz bottle with a twist cap, dispensing is easy and fast on a variety of applicators. BlackWow Pro can be applied to any colored material in seconds and lasts 6+ months. BlackWow Pro and BlackWow Classic only share the smell (watermelon candy), and the color in common, otherwise they are completely different formulas and silicones developed with two very different goals in mind for different users. BlackWow Pro is all about fast absorbing, easy to spread, flexible on multiple surfaces, flexible application methods in a large professional size. BlackWow Classic is all about super concentrated tiny amounts spread out to sizable areas and lasts for many months once absorbed.
I think I accidentally clicked a banner for Zygor and got to the website. I'm like, "Bleh, some BS guides", but then I noticed how nice the site is and started reading about the guides. I was like, "F-it, why not" and subscribed to Elite. Loaded everything up and got in game. I was surprised at how nice the addon interface is and how many options there are to control it. 

The part you need to understand too, is that the Zygor addon doesn't use an App like TSM to update many times per day your auction value. When i bought the gold guide i remember that i didn't understand much either, the results were random and from items i can't make much gold with. It just scans the auction house based on their most recent value update which can be days and days ago.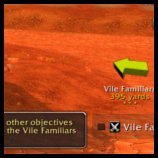 So far it seems like the guides direct you to the easiest/best way to get stuff done. The waypoints they use are better than some other places because it tells you how to get to a certain place rather than saying "Go to X place" it says "Go out of the building and down the path" then once you do those things it says "Go kill X mob Y mob and Z mob until you have A items". It has given some pointers too for an area it was like "If you kill a lava thing it gives you a buff so you can walk on the lava" so it tells you to kill some lava things (JC quest in WoD)
When shopping online for Zygor Guides products and services, it is a wise decision to visit PromoCodeWatch before checking out. We've saved our visitors an average of 2 million dollars a year, many of which never knew Zygor Guides discounts were so easily available until visiting our site. Now that you are in the know, bookmark this page and check PromoCodeWatch before all of your online purchases.
Since the latest update, my map display no longer shows where I have been. If I turn on a mini-map add-on in addition to Zygor, it will show up just fine on the mini-map yet not on the full size map. Otherwise, with only Zygor or with Zygor + other add-ons, it will only show wayshrines as having been discovered. Everything works fine without Zygor. I'd like to keep Zygor if possible but I am clueless about how to fix this issue. Anyone have any ideas?
Disable alpha versions in your Curse client if you do not want multiple updates per day. Make sure you check main download preference as well as DBM's individual download preference. You could have primary method set to release and dbm still set to alpha. Right click on DBM itself in curse client addon list and set it to release/beta to avoid the daily updates. 

I think I accidentally clicked a banner for Zygor and got to the website. I'm like, "Bleh, some BS guides", but then I noticed how nice the site is and started reading about the guides. I was like, "F-it, why not" and subscribed to Elite. Loaded everything up and got in game. I was surprised at how nice the addon interface is and how many options there are to control it.
I recently decided the whole "make gold" thing is awesome...but I can't seem to wrap my head around what makes a good deal and what doesn't. After trying my hand at a few auctions I decided to do the zygor guides for leveling and rep and everything that's included (pretty cool so far...but if there's a free option I'd like to have that). Well they have a goldmaking guide. It updates data like TSM and tells you what is supposed to be the best deals to farm or whatever...well the best deal it was telling me was 8800 volatile fires. It was supposed to be an amazing deal but come on....8800 volatile fires?
Now if there was a quest chain that I found to be a lot of work, it was The Prophecy of Akida. In those series of quests, I had to learn the language of the Stillpine furbolgs to help them reclaim Stillpine Hold. To complete the quest, I had to find four totems (Totem of Coo, Totem of Tikti, Totem of Yor and Totem of Vark) located in different parts of Azuremyst Isle. Along the way I encountered a lot of aggressive NPC's. At one point, I was even simultaneously attacked by at least three of them. Needless to say, it was the second time I died in the game.
  • 8rianGriffin, 9kon, accessdenied, achiko, akgis, allanyudy, almigimenes, altina, Anbutsuchi, andrej.adamik, AngelNegro, Ankdilb, Anthony, araujocelso1998, b3nnz, badboi, Balsza95, Barbapapa, Barkhlet, Barneysoad, bellziinha, Bittertwo, bjerrum78, bkiddo, Bradamus, branak, braz54, bringstone, Buccaneerdan, bulle, Bunga, Burori, Busi, butcherlol69, Cajmandu, chincia, cinar, cloverklee, Cojayo, concieiro2, connect, craice, cresas, crowquillz, Cuii, Cyber2000, damianx9x, Daradul, DarkLCF, daviejones, DeathStrokeTt, deepsspeed, delphinetpr, DeusVult, Deviantloki, digoligo, dizzy1990, djskynet, DoctorGore, Dopsche, dougb, drivenman43004, duto, dweez, Eldervar, Emyl, eposada10, ErnstJuenger, erotilos87, ErQQ, Eurochopper, Eztori, fablwesn, flamishboy, Freak20, freakzilla317, frease91, FreshieFresh, frogger79, gabba75, gkarageorgos, gl87pro, gokken420, gorletto, greenou, greywolf168, guearplim, gurka324, Hatisstyle, HellsMainMan, Hikitsu, Hooltay, ic3solo, icegirl99, Illogical_spaz, ilpelle81, impexseba, insideu, JackonFire, jan32, jaybizzle, Jenuine, jimscrot, jinholwk, Jinx82, jjflana, Jonvillasboas, judyveys, Julien, ka11, kajerin, kamilafgf, kaneeywaneey, kire2506, KlaudioS, koaramamachi, kohkah, krathos96, ku4c, LarsH1990, legendfusion, Lendail, lesthat.wow, lilneko, Linkan, LIttlestLauren, locão, Lunale, Maledria, Manik, marinaki, Marn, Masamune27, matooner, Matsudai, mendozabot, metawow123, mgamer1512, micados, michisure, Migpost, mike670, missy8103, molenhuis, Mooglepies97, Mordercaii, Muskui, MysticRavenYT, Nand, nicchouk, nikos2021, Niteryder1969, no1r, nod1974, noghss, nupper, odin120, opusdiabolic, ownaged, Ozores, paganmomma70, paraesp, Perrymaster, PK241, powkaria, preylor, Prezuntuh, pyukumuku, Quastin, quate, Raain, RADDAN73, Ralenbek, rapiers, Raulgmn, RaViL, rawrapp, raymond13004, razyzg, RenikTv, rino, RomeoCotex, roxsavage, salifox, saltyrob, Samhain43, sapleur, sarrou, SassySalmon, scarbunny, Schamian, sebulba, Shimztv, Silenxer, siltic56, Silwesters, since, sinsolek, Skiera, sludge, SmallPaul, smashed50, snakkerdk, Speedocubealex, stampexz36, stman, Stromfresser, subz3ro77, Tachyoin, tappedroots, tatsactsze, taylroswift21, telyk, teotuty, thedvdfireman, tibirabotto, TinyBeans, tort86oise, traxor, Tsolakidis1987, TTDax, tuxbe, Twiztidzero, tzabusat, uipe, Ultraporing, ushin, Vayznex, Vexus, Vipeaxx, Wasdmann, wassabie, willowwolf, wolfgang, wrjalmeida, xclone, Xenfrozer, XGomez154, xrough, xs4r4, xXJosh28Xx, Yami11, Yllidan, younggodhand, zalpher, zemekiz, zinga69, zorien, zsidaipityu, zuko79, Zunama, ~*LinK
AddOns (sometimes called addons, add-ons, or mods) are collections of Lua/XML code that augment, modify, or replace World of Warcraft's default user interface. Addons vary greatly in scope and size — they may display information not presented at all by the default UI, add functionality to the default UI (e.g. additional buttons you can press to do things), modify the default UI's appearance (e.g. by changing colors or positions of UI elements) without changing its functionality, or even replace the default UI entirely.