Try not to have your hero killed in battle. It is always better to leave and heal instead of losing your hero. If you lose your hero, you'll lose money. The higher the hero's level, the more you paid. Second, summoning another hero will take time, which also depends on the hero's level. If your hero dies, your army will be left without a leader, this will ultimately lead to your defeat.
AddOns (sometimes called addons, add-ons, or mods) are collections of Lua/XML code that augment, modify, or replace World of Warcraft's default user interface. Addons vary greatly in scope and size — they may display information not presented at all by the default UI, add functionality to the default UI (e.g. additional buttons you can press to do things), modify the default UI's appearance (e.g. by changing colors or positions of UI elements) without changing its functionality, or even replace the default UI entirely.
I recently decided the whole "make gold" thing is awesome...but I can't seem to wrap my head around what makes a good deal and what doesn't. After trying my hand at a few auctions I decided to do the zygor guides for leveling and rep and everything that's included (pretty cool so far...but if there's a free option I'd like to have that). Well they have a goldmaking guide. It updates data like TSM and tells you what is supposed to be the best deals to farm or whatever...well the best deal it was telling me was 8800 volatile fires. It was supposed to be an amazing deal but come on....8800 volatile fires?
A lot of different types of addons are doing exactly the same thing. For example, Cross Realm Assist was an cross realm addon but in fact it is an LFG addon with its own UI. Serverhop and WQGF were doing exactly the same thing from program logic perspective. Even Badboy as a chat filter addon would filter LFG spamming. The idea behind BlockChinese could actually be used for premade groups as well. There is no point for people to install so many different addons for doing the exactly the same thing. These features should share the same code base and work together.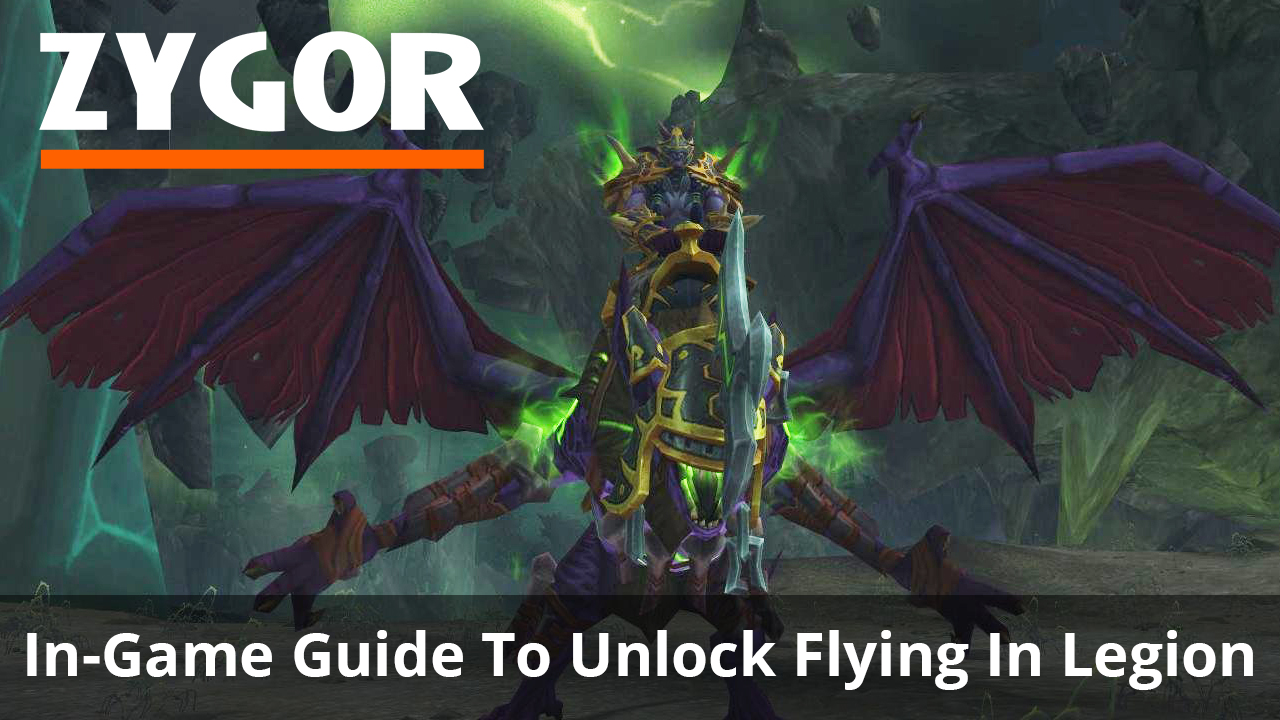 • acheos, acid, Addam, adss, aeitschbi, Aksu94, Alexxsander25, almigimenes, Anatsuki, andrej.adamik, andrew120910, Aniyadrra, Apu, ara, asdanonymous, asg092, Atics, baalzebuv, badboi, Bluespide, bobthegr8, bombguy187, buraja, c4risim, cedrickgagne, cedroa, CIIC, cloverklee, contacttom, cortez001, cresas, crewel, Cruucy, CypherShot, davidarius, Decones, dedesilvaeq, Demon42, DerVani, Devilsenforcer, dipen787, Dmgctrl, Don, Drakkz, dreamzdot, Drethak, DrWhite, Duhkie, eal3nd1, edwinvgs, edwoolley, enrique15877, errorfree, evasiv3, fekke, fl1x, FloobyDooby, freakzilla317, frogger79, Geimerys, geneu88, GeremiTM, gingerbabydoll, GongasHeat, Gordma, Gr0ge0, gr3nka, grakev2348294, gth733r, hakanaxu, Helsvinir, higashidani, hightower, ibsneekaboo, idontcare, ijsleu, ilsa1939, Immewnity, jacobinajanks, Jazzur, Jnic290, joezeph, jotapts, julianobsi, ka11, kakus666, kazefaze, kecskesadam, kellica, kiddo3301, klices, konfuzu, kub4rm4n, Lawliet016, leozin993, lilweew, lodwallo, londolo, LordRyborg, LordYazz, lotharam, Lout1948, luiz, manuelpeh, masky007, matheus22600, maxespencer, Messerwurm, messycan, Metatronn, Metosz, micados, Mikirex, mivitec, mopio, Moslake, MrBrego, MrGreen030, MrKudden, Muthiel, mystere8618, narki, NeKonGrio, NerdyTimes, nextrin, nicollassantos, nikos2021, Ninaveve, nonloser1995, numbel, Nyaification, padfoot, paganmomma70, painkill10, PaulioG, petyike11, pler, preylor, Prohormon, psa90, pugglypiff, r3zk, Rando123, rawrapp, raymond13004, rayzimbr, Reloecc, revsoldest, Riddok, rinconvaldivia, rmichnik, robinwaerts, RusticCowboy7, Ryoog, Ryuu, sal101, salemov, selomelo7, shadowskull28, Shaxey, sidorlord, Skiera, skincreeper, skrzypi, snide, Sonick, Splatlack, Spotty, sundbom93, Surfy_D, Tarkinug, Tauglorin, Tex1966, TheBeeMan, Tillec, tiozaum, titotof, tonkepen, tooleyinhd, Topper1703, TotalCool, toxotis, Twenkye, twirler, TwoDragons, Tycandus, unpi, Vanetrik, vas99, viggo123, viniciussk888, vinoh, ViserysIII, vitorcariri1, vmosquito, waaxer, waras, worthfivecents, xaouf, xkamor, yamanama, yoitsme23, yorsh86, zaibat, zerocool4949, Zetita, _kosha_79
One of the new features introduced in Zygor Guides 4.0 is the "Travel System". Whenever a step in our guide tells you to go somewhere, the Travel System will dynamically calculate the fastest route to your objective from where you're currently standing. The Travel System will even factor in unique methods of transporation, such as using your hearthstone, and class spells such as the mage teleport ability.
BlackWow Pro takes the best properties of BlackWow Classic and makes it perform even better to satisfy the needs and demands of the professional detailer. BlackWow Pro works on both interior and exterior surfaces whether painted, vinyl coated, rubber, or plastic. Packaged in a 16 fl oz bottle with a twist cap, dispensing is easy and fast on a variety of applicators. BlackWow Pro can be applied to any colored material in seconds and lasts 6+ months. BlackWow Pro and BlackWow Classic only share the smell (watermelon candy), and the color in common, otherwise they are completely different formulas and silicones developed with two very different goals in mind for different users. BlackWow Pro is all about fast absorbing, easy to spread, flexible on multiple surfaces, flexible application methods in a large professional size. BlackWow Classic is all about super concentrated tiny amounts spread out to sizable areas and lasts for many months once absorbed.
But the thing about the waypoint is that it's not always accurate. It happened when I was carrying out the Inoculation quest in which I had to kill infected owlkins and collect the emitter spare parts from the crashed ship in the Nestlewood Thicket and Nestlewood Hills. After I managed to kill owlkins, there was a particular spot in the area where the arrow turned green, telling me that a spare part was right there.
There is another way to uninstall Zygor Guides Free Trial in addition to the manual removal - advanced program uninstall tool, which is more popular and easier to handle for many computer users. And the highlight is that if you encounter some problems during the manually program removal, the professional uninstaller also can help you resolve the removing problem on your PC
Edit: the version from wow-curse seems to be a trial. To get the real one u have to download it from http://wow-pro.com/. Then u will not find un unzip or extract all option, but u get a link further on their page to a windows page that informs u of 2 ways to unzip. So i learned that u can also unzip by double clicking on the folder. For certainty i double clicked on every folder i could find, and then put the whole bunch into interface/addons in WoW. And it works ok now.
I keep waiting for updates the last one was the begining of Oct and the next was supposed to be the begining of this month. Now we are close to the end of the month and nothing. The bugs were never fixed, the guild will revert itself to quests completed. Just sort of holding our collective breath. Can we please get a bug fix and update soon please? I know there was BlizzBon and a WHOLE lot of new updates but there have been patchs and a ton of stuff. Please!!!
Professions skills are split between expansions now, you'll have a separate skill bar for each expansion. There are still 950 profession levels in total, just that there is no one single progress bar with 1 to 950 for it anymore. Instead, there are 8 separate progress bars. (The only exception is Archaeology, because it will still have a 1-950 progress bar)
Some addons are standalone, and are able to run without any additional addons being installed; others can require certain other addons to be installed to work at all, or integrate with other addons to provide additional functionality. Collections of addons that have been put together to form a coherent user interface are sometimes referred to as UIs.
The next biggest  problem (after time) is deciding the format it should take.  It seems to me, these quests will mostly be done while running around doing world quests.  Since we can't  predict what order someone will have world quests show up in, it is impossible to decide what order to put the quests in.  Should it be one guide for all of Horde Kul Tiras and one for Alliance Zandalar, or one for each zone?